SHE REACHED FOR THE STARS
Posted 7/29/14
Photo by Bill Darrah
For Middletown's Halle Marion, hard work is rewarded with all-star honors and a softball scholarship
Halle Marion learned that Pennsylvania high school softball coaches had named her to a statewide all-star …
SHE REACHED FOR THE STARS
Posted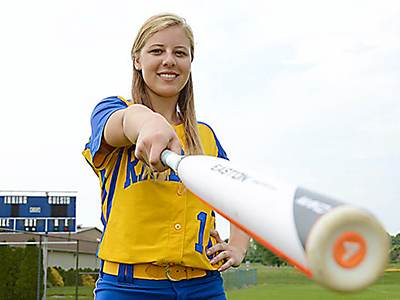 Photo by Bill Darrah
For Middletown's Halle Marion, hard work is rewarded with all-star honors and a softball scholarship
Halle Marion learned that Pennsylvania high school softball coaches had named her to a statewide all-star softball team while she was – where else? – on a softball field, helping conduct a softball camp for young girls.

The text from Mike Thomas, her coach at Middletown Area High School, was a happy surprise, and a goal she had eyed before the Blue Raiders' successful 2014 season began . . .
For the full story, CLICK HERE to subscribe to the Press And Journal.
Comments