Robert Rheem
Posted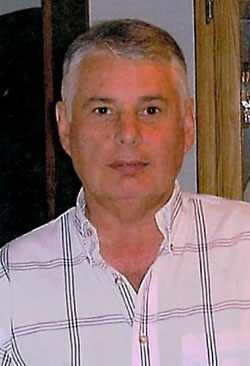 Robert was born in Mechanicsburg on August 22, 1954. He attended Cedar Cliff High School and was employed by URS, and he was a member of the Train Collectors Association and a guitar enthusiast.
He was preceded in death by a sister Janet Bond.
Robert was the loving son of the late William C. and Ruby R. Elcock Rheem, and brother to John Rheem of Saxton, Patricia Dunham of Etters, William C. Rheem Jr. of Mechanicsburg, Linda McDiffitt of Harrisburg, and Susan E. Noggle of Enola. In addition, he is survived by a host of nieces and nephews.
A Funeral service will be held at 1:30 p.m. on Wednesday, July 10 at Musselman Funeral Home, 324 Hummel Ave., Lemoyne, with a viewing from 12:30 p.m. until time of service.
Burial will follow at Mount Olivet Cemetery.
The Musselman Funeral Home and Cremation Services Is Honored To Serve The Rheem Family. www.Musselmanfuneral.com.