Robert Martin
Posted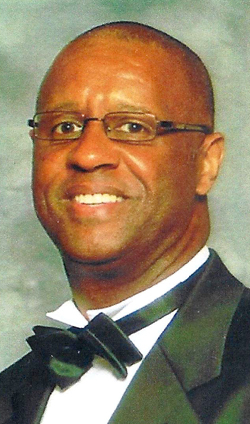 He was born on October 8, 1959 in Middletown and was the son of Gladys H. Brown of Middletown and the late James Wimbush and was preceded in death by his stepfather Oris H. Brown. Bobby was also preceded in death by his devoted aunt, Geraldine Reed, who helped raise him.
After high school Bobby joined the United States Army with his brother Jimmy. After basic training, they were stationed with the 11th A D Signal Battalion in Darmstadt, Germany. He was honorably discharged in 1985 and made his home in Germany.
In addition to his loving mother Gladys H. Brown, of Middletown, he is survived by his daughter Jessica Hoffman of Baltimore, Md.; two grandsons Kyree Calli and Kendi Hoffman of Baltimore; his companion Kimberly Hines who resided with him in Germany; three sisters Emma A. Pettis and husband Ronald of Middletown, Pastor Florence O. Abdullah and husband Elder Al of Middletown, and Gladys M. Brown of Harrisburg; three brothers James R. Martin and wife Bonnetta of Middletown, Charles H. Brown of Steelton, and Jamar Johnson of Chester; his two close cousins Arthur Reed and wife Sharon of Harrisburg, and Lisa Cunningham Carter of Highspire; and a host of nieces, nephews, cousins and numerous relatives and friends.
A Memorial Celebration of Robert's life will be held at 11 a.m. on Saturday, June 8 at Grace & Mercy Church, 501 Ann St., Middletown, with the Rev. Martin J. Roman Sr. of Crossroads Baptist Church, Harrisburg, officiating.
Inurnment will be in East Middletown Cemetery, Londonderry Township.
Visitation will be from 10 a.m. until the time of service on Saturday at the church.
Arrangements by Frank E. Matinchek and Daughter Funeral Home and Cremation Services, Inc., Middletown.
Condolences may be shared online at www.matinchekanddaughterfuneralhome.com.