Richard Benner
Posted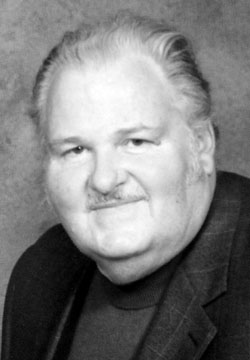 Richard was born on January 21, 1945 in Mifflintown and was the son of the late Howard D. and Dorothy Ruth Kepler-Benner.

He was an Air Force veteran of the Vietnam War Era; he graduated from Middletown High School in 1963; was a member of St. Peter's Evangelical Lutheran Church, Highspire, a member of Luther Choir, served on church council, and was the editor of the church newsletter for nine and a half years; and was a former member of the Keystone Capital Chorus (SPEBSQSA) and two barbershop quartets, the Jacks or Better and the Keystone Chordsmen.

Richard was employed by Met-Ed at both the Crawford Station and Three Mile Island Nuclear Station, and he retired from TMI in 2000 as a radiological support technician. He was a member of the Phoenix Society for Burn Survivors, American Legion Post 420, Steelton, and a life member of the NRA; and he also served on the Highspire Planning Commission since 2000.

In addition to his parents, Richard was preceded in death by a sister Shirley Benner.

He is survived by his loving wife of 45 years Gloria Jean Good Benner; daughter Cynthia Jean, wife of Tom Dietrich of Upper St. Clair, Pa.; grandchildren Melody Violet Dietrich and Aria Autumn Dietrich; brothers Howard and wife Jean Benner of Middletown, and Larry and wife Caroline Benner of Middletown; sister Mary E., wife of Russell Markel of Lancaster; seven nieces; and one nephew.

A Tribute to Richard's life will be held at 11:30 a.m. on Thursday, October 17, at his church, 240 Broad St., Highspire, with the Rev. Charles Utter officiating.

Burial with military honors will be in Indiantown Gap National Cemetery, Annville.

Viewing will be from 6 to 8 p.m. on Wednesday, October 16, at the Frank E. Matinchek & Daughter Funeral Home and Cremation Services, Inc., 260 E. Main St., Middletown, PA 17057.

There will also be a visitation from 11 a.m. until time of service on Thursday at the church.

Condolences may be sent online at www.matinchekanddaughterfuneralhome.com.