Raymond Porr
Posted
Raymond L. Porr, 77, of Middletown, passed away Saturday, September 14, surrounded by his loving family.
Born October 25, 1935 in Highspire, he was the son of the late John and Dena Porr.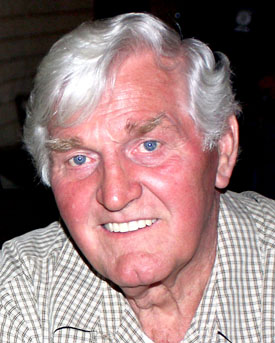 He served proudly in the United States Army during the Korean Conflict; retired from Yellow Freight Systems Trucking; and he enjoyed antique cars, camping and spending time with friends and family.
He was a very loving and dedicated husband, father and grandfather.

He was preceded in death by his parents, two sisters Lylie Getz and Laura Dial, and one brother Bill Porr.

Surviving are the loves of his life, his wife of 54 years, Ruth; daughters Jessie Pereschuk and husband Don, and Wynette (Sue) Kell and husband Tim; sons Waldo (Scott) Porr and wife Kathy, and Jeffrey Porr and wife Bobbi Sue; seven grandchildren Ruthie, Amanda, Kimberley, Joseph, Martika, Ethan, and Adam; three great- grandchildren; and four brothers John, Richard, Fred, and Jerry Porr.

A Funeral service will be held at 11 a.m. on Thursday, September 19 at Hoover Funeral Home, Route 422 & Lucy Ave., Hershey.

Visitation will be held from 7 to 9 p.m. on Wednesday, September 18 at the funeral home.
Burial will be in Highspire Cemetery immediately following the funeral service.

In lieu of flowers, memorial contributions may be made to the Intrepid Fallen Heroes Fund.
Send condolences at www.hooverfuneralhome.com.