Middletown athletes earn all-star recognition
Posted 6/24/14
Photo by Bill Darrah- Halle Marion and Nathan Ocker Photo by Jodi Ocker- Zach Sims
Two Middletown baseball players and a Middletown softball player received honors recently.Middletown baseball pitcher Nathan Ocker was named to the Pennsylvania …
Middletown athletes earn all-star recognition
Posted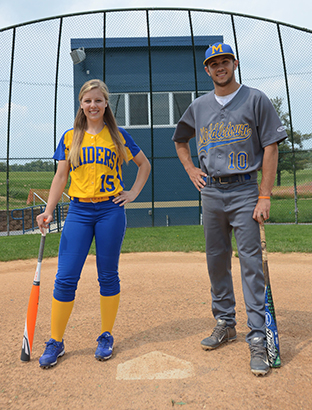 Photo by Bill Darrah- Halle Marion and Nathan Ocker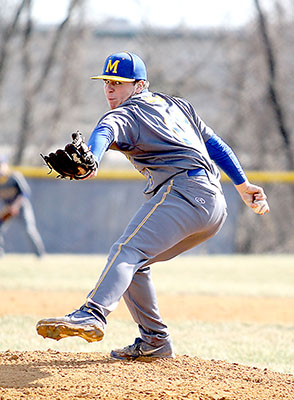 Photo by Jodi Ocker- Zach Sims
Two Middletown baseball players and a Middletown softball player received honors recently.

Middletown baseball pitcher Nathan Ocker was named to the Pennsylvania team for the Big 26 Baseball Classic, a series of three games on July 18-20 at Metro Bank Park on City Island in Harrisburg that pits the 26 best players from the Keystone State standouts against those from Maryland.

The series also brings many Major League Baseball scouts and college scouts from across the country.

Ocker and Middletown softball outfielder Halle Marion were name to the Patriot-News Big 11 teams.

Middletown baseball pitcher Zack Sims will play in the Keystone Klash, a game pitting the top 44 players who did not make the Big 26 Baseball Classic against one another. The game is scheduled for Aug. 9 at Penn State's Medlar Field, State College.
Comments