Marie Condran
Posted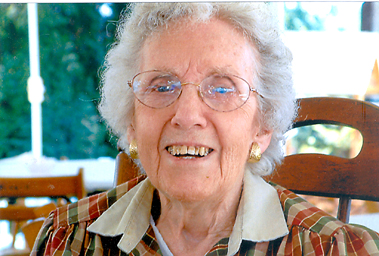 Born in Royalton, she was the wife of the late Chester E. Condran Jr., and was the daughter of the late Lester and Edna Updegraff Mathias Sr.

A 1940 graduate of Middletown High School, she was the former owner of Marie's Beauty Salon; she was a member of Emmanuel United Methodist Church where she once was the organist and Sunday school teacher, was also a member of the United Methodist Women, sang in the choir, and served as the former chairperson for the Prayer Chain Committee; and she enjoyed knitting and watching the Philadelphia Phillies.

She was preceded in death by her brother Charles W. Mathias.

She is survived by her son Jeffrey E. Condran of Middletown; two brothers Lester B. Mathias Jr. of Layton, Utah, and Robert E. Mathias of Middletown; and two grandchildren Jennifer and Daniel.

Relatives and friends are invited to attend Marie's Life Celebration funeral service at 11 a.m. on Thursday, September 26 at Emmanuel United Methodist Church, 500 Penn St., Royalton, with the Rev. Willie Caraballo officiating.

Interment will be at Hillsdale (Geyers Church) Cemetery.

The family will receive friends from 6 to 8 p.m. on Wednesday, September 25, at Coble Reber Funeral Home, 208 N. Union St., Middletown, and from 10 a.m. until time of service on Thursday at the church.

Memorial contributions may be sent in Marie's memory to Emmanuel United Methodist Church, 500 Penn St., Middletown, PA 17057.