MAHS students complete course for nurse aides
Posted 4/8/14
Three Middletown Area High School students graduated from Harrisburg Area Community College's nurse aide training program during a ceremony on Friday, March 14 at Frey Village.Students Allison Shipkowski, Jordan Flowers and Lindsay Truesdale …
MAHS students complete course for nurse aides
Posted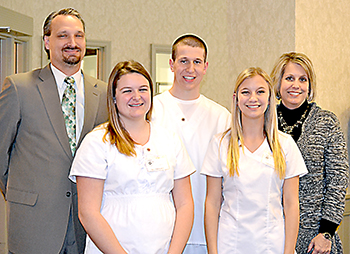 Three Middletown Area High School students graduated from Harrisburg Area Community College's nurse aide training program during a ceremony on Friday, March 14 at Frey Village.
Students Allison Shipkowski, Jordan Flowers and Lindsay Truesdale completed HACC's 120-hour program, offered to area high school students who wish to become a state certified nurse aide for elderly clients.

Upon successful completion of the course, students are prepared to take the Pennsylvania State Certification Exam for nurse aides.
Comments