John Boyer
Posted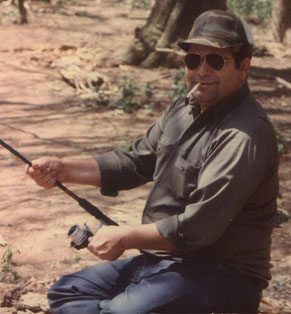 He was born on July 1, 1942 in Harrisburg, and was the son of the late Charles Sr. and Hannah Pollock Boyer.

He was of the Lutheran faith; was a member of American Legion Post 594, Anglers and Hunters, Moose Lodge 410, and the VFW Post 1620, all of Middletown; and he enjoyed hunting, fishing, and playing horseshoes. He was a devoted husband, father and grandfather.

In addition to his parents, he was preceded in death by three brothers James, Charles Jr., and Bill Boyer.

He is survived by his loving wife of 48 years, Shirley Ann Boyer; two sons James, husband of Debra Boyer of Middletown, and John Boyer of Virginia; daughter Lorrie Boyer and her fiance Edward Futrell of Lebanon; sister Jeanie Sharpling of Charlotte, N.C.; seven grandchildren; and several nieces and nephews.


A Tribute to John's life will be held at 1 p.m. on Friday, October 25, at the Frank E. Matinchek and Daughter Funeral Home and Cremation Services, Inc., 260 E. Main St., Middletown, with Pastor Rick Martin officiating.


Burial will be in Hillsdale Cemetery, Londonderry Township.

Viewing will be from noon until time of the service on Friday at the funeral home.

Condolences may be sent online at www.matinchekanddaughterfuneralhome.com.