GOING FOR GOLD: Four Middletown baseball players will compete in the Keystone State Games
Posted 7/29/14
Photos by Phil Hrobak and Bridget Fitzpatrick
Four Middletown baseball players will compete for gold medals in the Keystone State Games when the baseball competition begins on Thursday, July 31 at local diamonds.Two …
GOING FOR GOLD: Four Middletown baseball players will compete in the Keystone State Games
Posted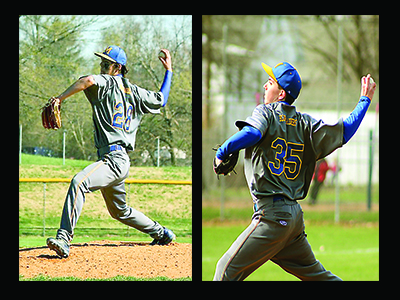 Photos by Phil Hrobak and Bridget Fitzpatrick
Four Middletown baseball players will compete for gold medals in the Keystone State Games when the baseball competition begins on Thursday, July 31 at local diamonds.

Two sophomores, Noah Zimmerman and Jimmy Fitzpatrick, will play for the Capital junior division team, while upperclassmen Zack Simms and Jordan Flowers will play for the Capital scholastic division team – players who will be seniors or juniors in high school this fall. . .
For the full story, CLICK HERE to subscribe to the Press And Journal.
Comments