Glenn Deighton Jr.
Posted
Glenn "Butch" H. Deighton Jr. was born on August 23, 1947 to Glenn H. Deighton Sr. and Geraldine G. Krotser in Pennsylvania. Glenn was formerly from Royalton. He passed away peacefully on July 6, 2016, at the age of 68 in Ogden, Utah, surrounded by his loving children, grandchildren, and many friends.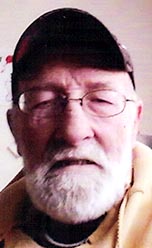 He graduated from M.S. Hershey Jr.-Sr. High School in 1965 with certification in Machine Shop. He was enlisted in the United States Army from 1968 to 1970.
He was preceded in death by both his parents of Layton, Utah.
He is survived by his sister Judith (Tom) Oxenford of Royalton; niece Lucy (Tony) Kepp, and nephew Gib Morrissey, all of Pennsylvania; daughters Lorrie (Randy) Palmer, Krista (Chris) Hill, and Rashell Deighton, all of Utah; sons Jeremy Deighton, and Chris (Cameo) Deighton, both of Utah, and Anthony Deighton of Colorado. Butch is also survived by nine grandchildren and four and a half great-grandchildren, not to mention all these kids you've adopted along your life journey, who will have the best guardian angel ever.
A private celebration of life for close family and friends was held on July 16, 2016.