Betty Bamberger
Posted
Betty Lou Miller Bamberger, 81, of Lakeland, Fla., passed away on Wednesday, August 28, in Elizabethtown.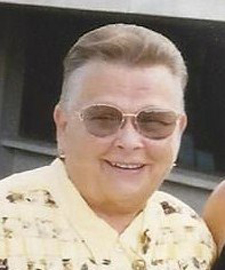 She was born June 16, 1932 in Hershey and was the daughter of the late William C. and Sarah K. Brown Miller.
She enjoyed reading, cooking, crafts, traveling with her husband in their motor home, and spending time with her family.

She was preceded in death by her infant daughter Cynthia Bamberger.

She is survived by her husband Ronald L. Bamberger; her son Craig L. Bamberger and wife Mimi of Bedford, N.H.; her daughter Cindy L. Bamberger Kerstetter and husband Steve, of Mill Hall; four granddaughters Crystal R. Bamberger Schreffler, Kayla M. Kerstetter, Kelsey M. Kerstetter and Charlotte Bamberger; and a great-grandson Ethan Schreffler.

A Memorial service will be held 11 a.m. on Saturday, September 7, at Middletown First Church of God, 245 W. High St., Middletown, with the Rev. Kimberly B. Shifler officiating.

In lieu of flowers, memorial contributions may be made to the American Cancer Society, 3211 N. Front St., Harrisburg, PA 17110 or to the American Diabetes Association, 3544 N. Progress Ave., Harrisburg, PA 17110.
Arrangements by the Neill Funeral Home, Harrisburg.