AN IMPROBABLE RUN: Falcons fall in PIAA title game, cap landmark season with silver medal
Posted 6/17/14
It was a historic season, even if it ended with a loss. Lower Dauphin reached the PIAA Class AAAA championship game for the first time in school history – and when the Falcons jumped out to a 2-0 lead in the first inning against Souderton, it …
AN IMPROBABLE RUN: Falcons fall in PIAA title game, cap landmark season with silver medal
Posted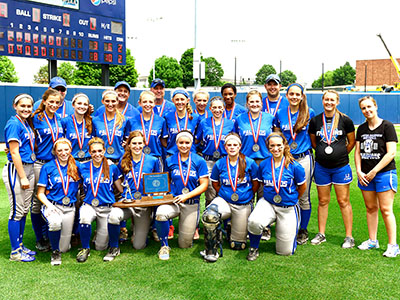 It was a historic season, even if it ended with a loss. Lower Dauphin reached the PIAA Class AAAA championship game for the first time in school history – and when the Falcons jumped out to a 2-0 lead in the first inning against Souderton, it appeared they were on their way to a state title.
But Souderton did to Lower Dauphin what Lower Dauphin had done to get to the title game – it staged a comeback. The Indians exploded for four runs in the second inning and rolled to an 8-3 victory on Friday, June 13 at Penn State's Nittany Lions Softball Park in University Park, claiming their first state title in school history . . .
For the full story, CLICK HERE to subscribe to the Press And Journal.
Comments